Highlights & News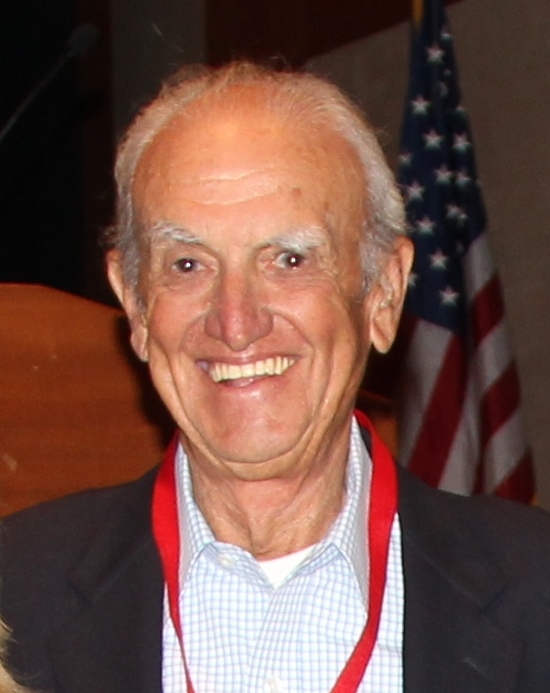 Robert Souza
1930 - 2013

The fireworks industry lost one of its finest November 6 with the death of a true master pyrotechnician and safety advocate, Robert Souza, founder of Pyro Spectaculars in Rialto, California, at age 83.

The grandson of fireworks family patriarch Manuel de Sousa, Bob rekindled the family's early passion for fireworks which began in the 1900's when they arrived from Portugal and began making fireworks to help celebrate Portuguese community celebrations. Throughout the 1950s and '60s, Bob created shows for county fairs and the 4th of July, nurturing a ferver for display fireworks which would lead him to form a new corporation with a vision of becoming a world-class fireworks production company. In 1979 Pyro Spectaculars opened its doors in Southern California, marking the end of fireworks as a localized cottage business and the beginning of a modern pyrotechnic enterprise that focused on creating spectacular programs that were awe-inspiring and yet safe for both the audience and the firing crew.

As result of being seriously injured during the firing of a display, Bob keenly recognized the importance of industry safety efforts and was involved early on in designing electrical firing systems and employing regular training for all his pyrotechnicians. Bob was involved in developing state safety standards in California and his dedication to safety led him to join the American Pyrotechnics Association in 1972. A dynamic and well-respected leader, Bob served on the APA Board of Directors, including two terms as APA President. One term as President fell in 1998 during which he skillfully managed the 50th Anniversary celebration of the APA at Walt Disney World in Orlando, which included a fireworks display that involved the "best of the best" fireworks companies from around the world, and produced such spectacular effects that it appeared to cause an approaching Hurricane Jacques to change its course and head away from Orlando.

As part of his efforts to enhance the safety of fireworks display, Bob was actively involved in developing and producing the association's widely-used Celebrate Safely video and print resources for nationwide distribution, and he was always willing to open up his facility whenever the APA needed a production site for new training materials. At the 1998 Golden Anniversary meeting, he was awarded the Milton Dropo Award for his lifetime contributions to the American fireworks industry.

Under his leadership and that of his son Jim, Pyro Spectaculars has grown into one of the largest and most respected fireworks display companies in the world, pioneering revolutionary choreography methods and the precise firing of fireworks to music. His vision, leadership and commitment to safety, as well as his genuine integrity and warm personality will be greatly missed by his family, friends, and many industry colleagues.