DVDs
* Indicates available to APA members only.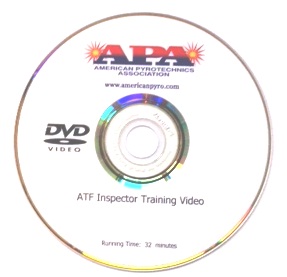 ATF Inspector Training*
This 32 minute DVD examines the ATF's role in regulating display fireworks and the manufacture of all types of fireworks.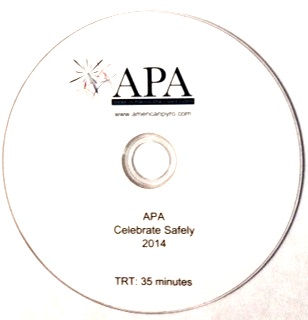 NEWLY REVISED! Celebrate Safely 2014
A 33-minute DVD describes the display fireworks industry and covers some of the fundamentals of firing a display. This is an excellent for training programs and for general audiences as well.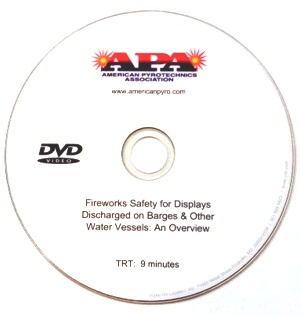 Fireworks Safety on Barges
This video is an overview of NFPA 1123 requirements for Barges. It illustrates important safety information to help ensure compliance with displays discharged from a barge or water-based vessel.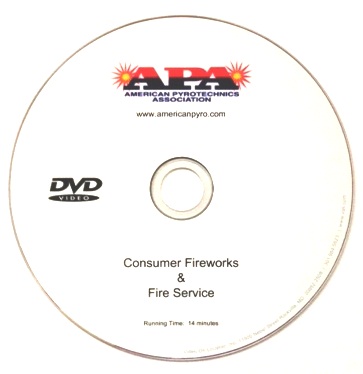 Consumer Fireworks & The Fire Service
This 14 minute video illustrates a consumer fireworks retail stand on fire and the proper extinguishing method and fire service response. An excellent training video for the Fourth of July season.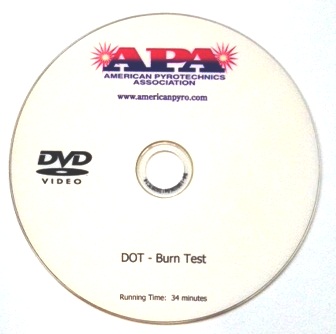 DOT Burn Test
A 30-minute tape showing the result of the Department of Transportation tests conducted near Huntsville, Alabama, in October, 1983. Two containers loaded with common fireworks burned, without explosion.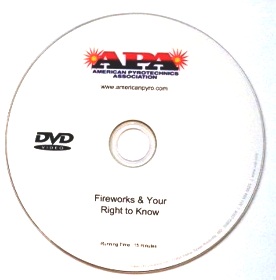 Fireworks & Your Right to Know
This 15 minute video is geared to supplement your written Hazardous Communication plan and details the key provisions of OSHA's Right to Know law providing workers the right to know about the chemicals they work with and around in the workplace.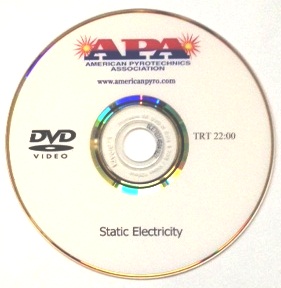 Static Electricity
A 20-minute presentation prepared by the U. S. Bureau of Mines. The generation of static electricity is demonstrated and control measures are discussed. This is a good training tape for employees.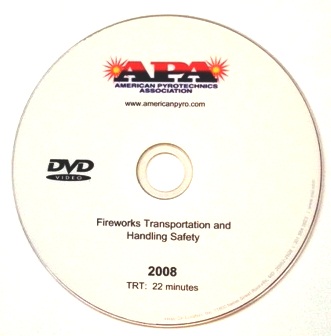 Fireworks Transportation Safety*
A 22 minute DVD that addresses safety matters pertaining to the handling, transportation and storage of fireworks. Provides general safety rules as well as covers specific Department of Transportation regulations pertaining to transportation of hazardous materials, with emphasis on fireworks transport.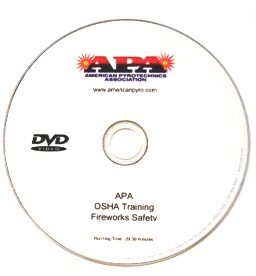 OSHA Training Fireworks Safety*
This 29 minute DVD produced in a joint venture between the APA and Occupational Safety and Health Administration (OSHA) provides general standards and guidelines designed to keep whose working around fireworks healthy and safe.