APA Publications/Manuals
* Indicates available to APA members only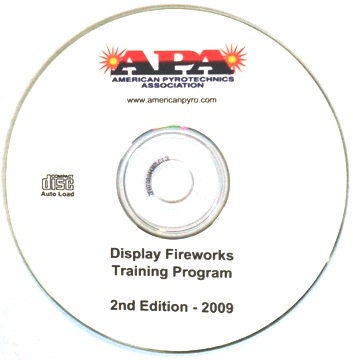 Display Operators Training CD*
This comprehensive program is for training professional outdoor display operators at your display company. It will not only update and enhance your existing display operator training program, but will meet or exceed most state and Federal OSHA training requirements. The APA Display Operator Training Program has been accepted under NFPA 1 as a credible training & certification program and is steadily moving toward reciprocity throughout the USA. This electronic manual also includes a PowerPoint presentation.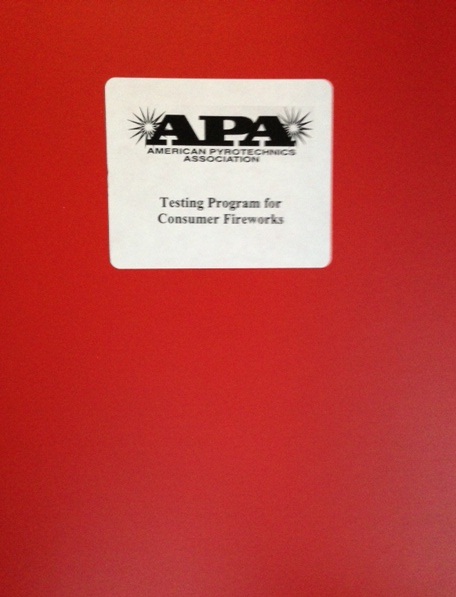 Consumer Fireworks Testing Manual*

A step-by-step guide to be used when testing merchandise for compliance with CPSC standards covering construction, labeling and performance requirements. Based on actual testing procedures used by the CPSC when they check merchandise for compliance.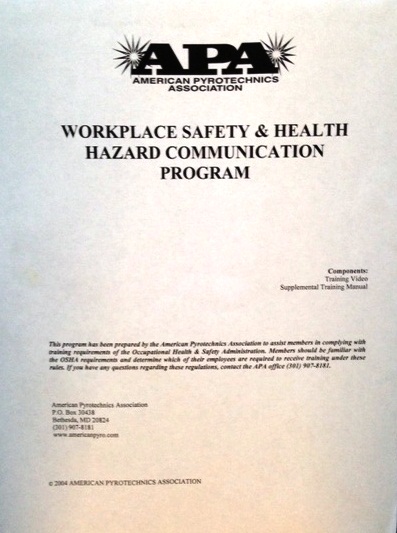 OSHA Hazardous Material Communication Manual & DVD*

All employers are required to train employees regarding the potential hazards of chemicals found in the workplace. The video, prepared by the APA, addresses this issue for the fireworks industry and the accompanying manual serves as the basis for an in-house Hazard Communication training program.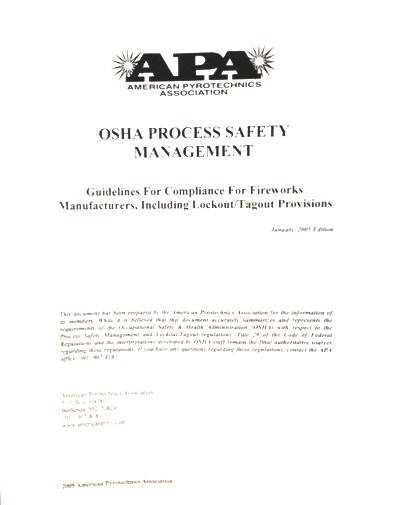 OSHA Process Safety Management Manual
OSHA requires fireworks manufacturers to conduct a full safety compliance audit of their manufacturing process with written documentation of the entire procedure. The APA has prepared a manual to assist fireworks manufacturers in meeting OSHA's requirements for process safety. The provisions for another OSHA standard, Lock-out/Tag-out, are incorporated into this program manual, as well as a training pamphlet on Lock-out/Tag-out.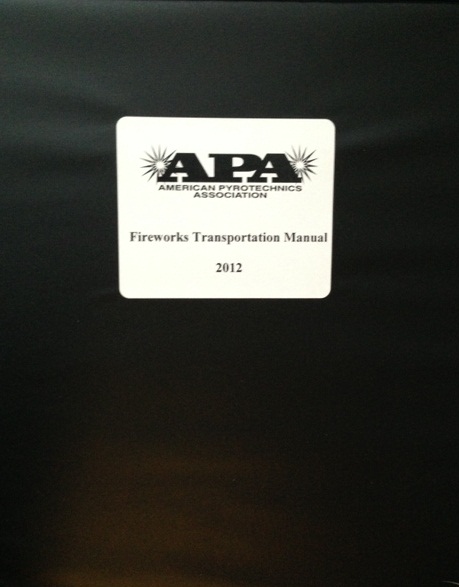 DOT Training Manual & DVD* (Must have recently completed the APA course to order)

DOT requires that all companies engaged in the transportation of hazardous materials, including fireworks, must provide safety-related training for all employees involved in any way in the transportation or preparation for transportation of fireworks. APA has prepared a training manual to assist companies in meeting this requirement. The package also contains an APA-prepared summary of the DOT's fireworks-related regulations and the Transport Safety DVD.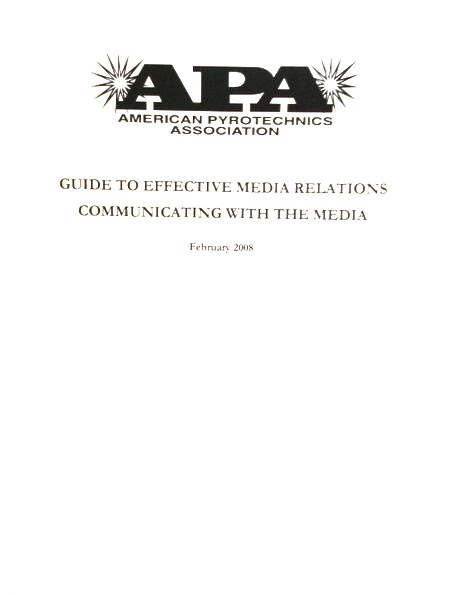 Guide to Effective Media Relations*

Public relations manual which includes tips for arranging television and radio interviews, sample press releases, public service announcements, and responses to difficult questions.